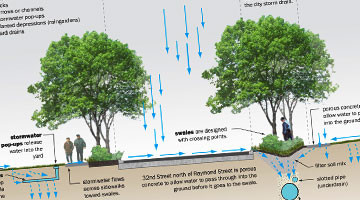 With recent requirements for NPDES Storm Water compliance, many of our completed and in-progress projects include storm water treatment evaluation and design which include, but are not limited to, drainage analysis, hydrologic and hydraulic …
Over the years, we have worked with public and private sector clients to improve upon, design and construct single family homes, townhomes and condominiums, private estates, commercial projects, and more...
Serving Santa Barbara for Over 35 Years
We Specialize In



 PLANNING, DESIGN & STUDIES
Our professional and technical staff has extensive individual and collective experience to address diverse Civil Engineering challenges.  Some of these challenges include: Master Planning, Scheduling and Cost Estimating, Land Planning, Feasibility Studies, Tentative Subdivision Maps, Systems Analysis and Process Evaluation, to name a few.



 PUBLIC & PRIVATE SCHOOL SITE ENGINEERING
Having worked on all types of design, planning and construction projects for local School Districts, we have accumulated many years of professional experience in this field.  Notable work has been completed and is ongoing with Santa Barbara Unified School District, Carpinteria Unified School District, Santa Maria Joint Union High School District and the Lompoc Unified School District.



 ADA SITE COMPLIANCE
We have a clear understanding and extensive experience in what is required for ADA compliance, planning and construction for street improvements, school sites, public parks and open spaces, private properties and commercial properties, including access ramps, streets and sidewalks.
Who We Are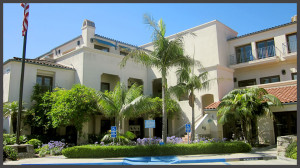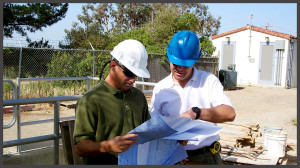 Flowers & Associates, Inc. offers a wide range of Civil Engineering services to both public and private sector clients. As a general service company, we are proficient with project management, planning and studies, design, construction, stormwater requirements, pavement maintenance, and O&M evaluation and assistance.
Being a smaller firm, we are selective of the projects that we pursue. Depending on the project, we can serve as prime consultant responsible for all aspects of the project, or we can operate effectively as a multi-disciptline team member providing civil engineering services.
We strive to maintain good engineering practices and proficient services for every project while delivering professional expertise, exceptional customer service and quality control.
Clients